Warmer weather means construction projects are being carried out throughout Indiana, and the town of Brownsburg is no exception.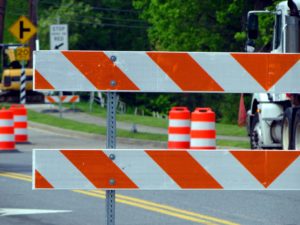 Major projects include East and West Northfield Drive and the bridge deck overlay at White Lick Creek. Both will require Brownsburg and Hendricks County residents to use detours this season. The I-74 ramps at State Road 267 (Exit 66) will be closed nightly on June 2-4 and on June 7 so that they can be milled and resurfaced.
East Northfield Drive just north of US 136 will be closed through June. The closure will allow contractors to replace the railroad crossing. The suggested detour route is 56th Street to Ronald Reagan Parkway to US 136.
The Indiana Department of Transportation will be closing US 136 at White Lick Creek for the bridge project beginning on June 1, 2015. The highway is projected to be closed through mid-November 2015.
The benefits of these construction projects are numerous. The East Northfield Drive project will add travel lanes from East Main Street to 56th Street as well as intersection improvements. The West Northfield Drive project is designed to help alleviate congestion by adding new travel and turn lanes.
The 1.7 mile section of Ronald Reagan Parkway from County Road 300N to US 136 is planned for construction beginning in August 2015. The Williams Park Splash Pad is under construction and will provide a fun space for Hendricks County residents to cool off in the summer heat. The Safe Routes to School Trail will create a 4,680 foot path along Odell Street from Sycamore north to Tilden, then west to the Brownsburg Public Library on Jefferson Street.
Click here for more information about capital improvement projects in Brownsburg.