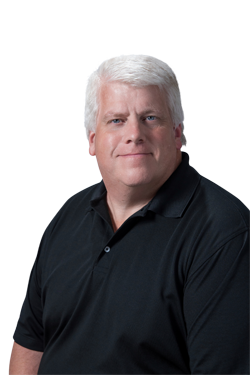 Troy Thompson
Attorney
Estate Planning
What will happen to your property when you pass away? Who will care for your children if they are still young? You can make those decisions in advance and record them in a will or trust. If you don't have an estate plan the state has one for you: Every state, including Indiana, has a plan to distribute your estate when you die. This is called "intestate succession" and was created by the legislature without any personal knowledge of you, your property, your family or your circumstances.
You probably do not want the one-size-fits-all state plan. By planning ahead and making a will or trust, you can make the decisions that are right for YOU, including:
     * nominating a guardian for your minor children
     * choosing a personal representative to oversee your estate
     * naming the person who will manage the trust assets for your children
     * directing the portion of your estate that you want to benefit non-family members, churches & charities
     * providing for a smooth transition of your affairs in case you are incapacitated
Advanced Directives
"Advanced directive" is simply a term that refers to your instructions about your future asset management and medical care and treatment. An advance directive may name a person of your choice to make financial and/or health care choices for you when you cannot make the choices for yourself. Such directives are typically one or more documents that list your instructions. These include:
     * Power of Attorney
     * Living Will
     * Life-Prolonging Procedures Declaration
     * Health Care Representative Designation
     * HIPAA Authorization Documents
Medicaid and VA Benefits
Planning is essential when seeking public benefits, especially for long-term care.
Guardianships
Whether for an aging parent or other family member in need of a court-appointed agent to act on their behalf.
Adoptions
Step-parent and private placement adoptions of children and adults.
Small Business
Starting a small business can be overwhelming and needs to be discussed and planned with skilled advisors who can offer insight that is not available from downloaded internet forms.
Real Estate Issues
Transferring real estate to loved ones or business associates must be done carefully and correctly to help prevent future difficulties.
Background
Troy received his Juris Doctor from Indiana University School of Law and was admitted to the Indiana Bar in 1995.
For over 19 years, he has practiced primarily in the areas of estate planning, probate, trusts, guardianships, property and small business – helping families, farmers and business owners throughout central Indiana.
Troy prefers to operate as a sole practitioner to ensure that his clients receive personal and professional attention throughout their experience. From modest estates passing to an only child, to large estates passing business interests to multiple heirs in different generations, to assuring that assets are safely transmitted to loved ones in other countries, individual attention to each and every case is the cornerstone of Troy's law practice.
Additionally, Troy enjoys meeting his clients where they are. He understands the complication and demands of life can make it difficult for clients to travel to his office, so he is glad to meet clients in their home, their offices or even a local coffee shop.
Outside of the office, Troy enjoys spending time with his wife, playing competitive Scrabble, golfing, writing, and hiking in the Smokies.
Contact
Troy Thompson
Attorney At Law
PO Box 345
Lebanon, IN 46052
765-482-6019