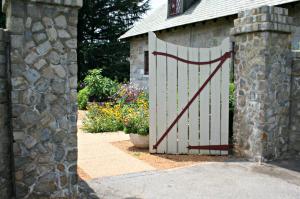 Spring is in full swing! If you have landscaping and gardening on your mind, you're not alone. Whether you want to change up your yard's current look or simply get started with your first container garden, there are plenty of resources available to help you get started. Check these out and share your favorite local landscaping tips in the comments!
Master Gardener Colletta Kosiba will teach students how to plant a beautiful container garden on April 13th, 2016. In this class, she'll cover topics such as how to select plants, what to think about when choosing colors, soil selection, how to fuel plants, and basic container garden design rules. Register here.
Discover native plants and purchase your own for your landscaping efforts at Sodalis Nature Park in Plainfield on April 16th from 9:00 a.m. to 1:00 p.m.
Seedlings will be available on a first come first serve basis (while supplies last) at the Danville Athletic Club between 8:00 a.m. and 6:00 p.m. on April 21st and 22nd.
Looking for a new shrub for the front yard, someone to take care of the landscaping for you, or more specific advice? Check out these local businesses:
Licensed to chemically treat your lawn, Clean Cut also provides aeration and mowing services.  For a consultation on your lawn, contact the owner, Rob Stipe @ 317-691-6302.
Frazee Gardens is a full-service nursery. Find trees, perennials, shrubs, vegetables, herbs, annuals, garden decor, tools, fountain materials, walkway materials, birdhouses, bird baths, bird feed, compost, mulch, fertilizer, pest control products, and much more. Frazee offers a number of fun and educational events. They also offer landscaping and lawn services, from landscape design/installation to pergola construction to residential lawn care.
Find indoor and outdoor plants, gifts, garden decor, and more at this shop located near Kroger in Brownsburg.
Nature's Choice Landscaping & Supply
Nature's Choice offers garden center sales, landscape maintenance/design/installation, irrigation services, lawn care services, and more.
Franco's services include: landscape installment, landscaping, hardscaping, residential and commercial landscape maintenance services, landscape design services, and more.
Hendricks County has plenty of resources for all of your lawn and landscaping needs. And remember, shopping local benefits the entire community!