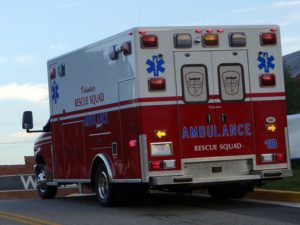 Veterans and first responders will be honored on Saturday, August 1st at the Ride for Health and Heroes Celebration. The event is coordinated by Brownsburg American Legion Post 331.
The charity motorcycle rider registration will be open from 8:30 to 9:30 a.m. at the Legion. Cost per rider is $20; $5 per passenger. The ride will begin at 10 a.m. and will return in time for lunch provided by SAL at 11:30 a.m. Event attendees not participating in the ride may purchase lunch for a $5 fee.
Proceeds from the charity motorcycle ride will support moms and babies at Hendricks Regional Health as well as the Hendricks County Sheriff Department's K-9 Unit.
The Ride for Health and Heroes will also include vendors, demonstrations, and a blood drive. According to the American Red Cross, every two seconds someone needs blood. Whether it's a traumatic car accident or a chemotherapy treatment, lives are saved or enhanced every day thanks to blood donations. If you plan to donate, be sure to get a good night's sleep, drink a lot of water, and eat a healthy breakfast.
Come to the Brownsburg American Legion on August 1st to celebrate the veterans and first responders who give so much in the community at this family friendly event.