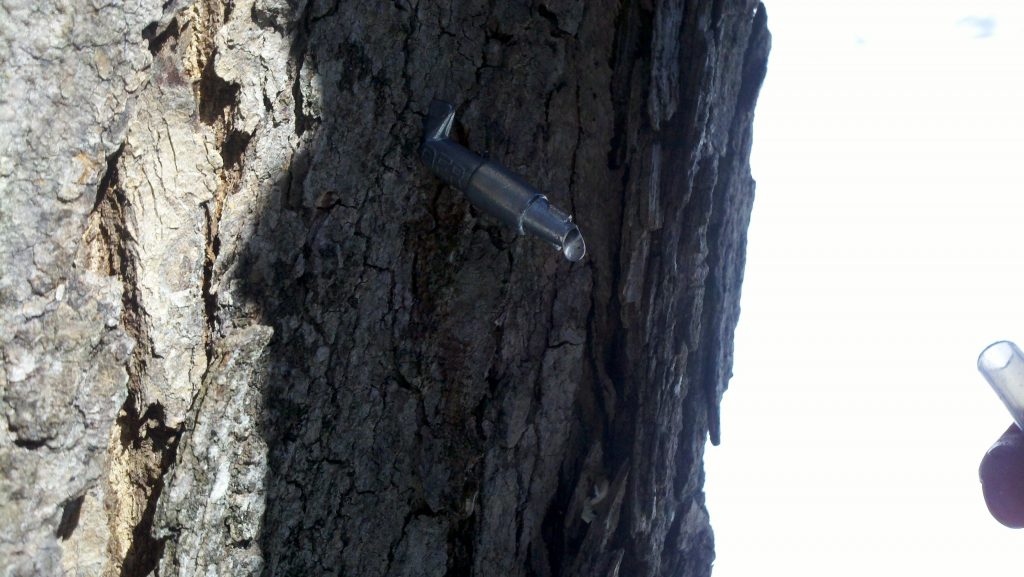 Did you know that it takes about forty gallons of sap to make a gallon of maple syrup? There's quite a process from tree to pancake, and you can get an inside look at it right here in Hendricks County!
On January 5, 2018, McCloud Nature Park is hosting a DIY Maple Syrup Workshop from 1 p.m. to 4 p.m. This program is recommended for adults, and registration is not required. It's also free to attend.
An experienced maple syrup producer will provide an overview of the maple sugaring process. You'll learn what supplies are needed, when and how to tap maple trees, how to process sap, and more. After this program, you'll have all of the knowledge you need to make maple syrup from your own backyard. This is a great opportunity to learn something new in the new year! Bring a friend and learn all about how to product your own maple syrup.
McCloud Nature Park is located at 8518 Hughes Rd in North Salem, IN. McCloud Nature Park is a Hendricks County park with more than six miles of hiking trails on 232 acres. The park offers year-round programs at the Nature Center in addition to a variety of opportunities to observe wildlife. Learn more about Hendricks County Parks.