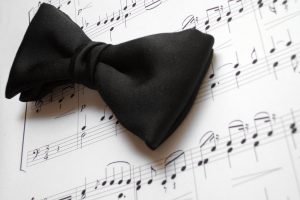 Do you enjoy listening to live music performances? If the answer is yes, you're in for a treat because there are several great concerts coming up in Hendricks County!
The Hendricks Symphony Orchestra is performing "Heroic Music: Music of Freedom" on February 23rd at 7:30 p.m. and on February 25th at 3:00 p.m. Both performances will take place Avon Middle School North. Benjamin G. Del Vechhio will direct the program, which features several Beethoven pieces as well as a side-by-side performance with the Brownsburg Middle School Strings.
Show and concert choir students from Indiana and the surrounding states will travel to Avon High School to participate in the Avon High School Vocal Invitational on March 2nd-3rd. If you love vocal talent shows, you won't want to miss this event!
The Hendricks Symphony Youth Concerts will take place at Avon Intermediate School West on Wednesday, March 7th at 1:30 and 2:45 p.m. The Hendricks Symphony also presents a number of free talent showcases throughout the season. Upcoming showcases include:
Music for Lent on Sunday, March 11th at 3:00 p.m. at Avon United Methodist Church
Pamela Fisher, Flute on Sunday, April 8th at 3:00 p.m. at Bartlett Chapel United Methodist Church
Hendricks Symphony Orchestra Brass Quintet on Sunday, April 22nd at 3:00 p.m. at Bartlett Chapel United Methodist Church
Click here for tickets or more information about any Hendricks Symphony Orchestra event.