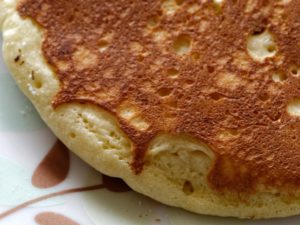 It's that time again! The popular Maple Syrup Days event will take place at McCloud Nature Park on March 4th and 11th, 2017 from 9 to 4 p.m.
This annual event is a fun way to learn all about maple syrup. Visitors get hands-on experience and learn about the history of maple sugaring. You can learn how to tap a maple tree for syrup and see a demonstration of pioneer sugaring processes. You'll also see how maple syrup is made in modern days at the Sugar Shack, where you can try all-natural maple syrup right from McCloud Nature Park. You can even purchase a bottle to take home if you'd like.
You can also enjoy McCloud's maple syrup on homemade pancakes at the 9th annual pancake breakfast fundraiser. The pancake breakfast will be held from 8 a.m. to 3 p.m. on March 4th and 11th. The breakfast is available at the cost of $8 per person. Children 6 and under eat free and all proceeds benefit Hendricks County Parks.
What are your favorite signs that spring is approaching in Hendricks County?