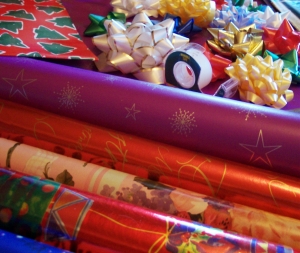 There's nothing quite like receiving a handmade gift. But what can you do if you simply don't have the time or skill to handcraft your own holiday gifts this year?
Luckily for you, there an abundance of skilled craftspeople in Hendricks County who share their talent at local craft fairs. Here are a few to check out this fall!
Phi Beta Psi Holiday Bazaar
The Theta Phi chapter of Phi Beta Psi sorority is hosting their annual Holiday Bazaar on November 5th, 2016 from 9 a.m. to 3 p.m. You'll find handmade crafts, fresh baked goods, nuts, and the sorority's famous cheese balls at this event. Lunch will be available. Proceeds go to fund cancer research and various community events. The Holiday Bazaar will be held at Calvary United Methodist Church in Brownsburg.
26th Annual Hendricks County Flyer Holiday Craft Show
Wander though more than 170 booths chock full of crafts, jewelry, clothing, specialty food, gifts, and more at the Hendricks County Fairgrounds in Danville on November 12th (9 a.m. to 3 p.m.) and 13th (10 a.m. to 3 p.m.), 2016. Interested in becoming a vendor? Click here for more information.
7th Annual Holiday Bazaar and Craft Fair
Choose from quilts, rugs, leather work, candles, stuffed animals, handmade art, fudge, and more at this event at First Baptist Church in Plainfield. The 7th Annual Holiday Bazaar and Craft Fair will be held on November 19th, 2016 from 9 a.m. to 3 p.m.
Holiday Arts and Craft Fair 
You'll find fine art, crafts, retail vendors, homegrown products, and much more at the Washington Township Park Pavilion Center in Avon on November 19th, 2016 from 9 a.m. to 3 p.m.
Where are your favorite places to find unique gifts locally?