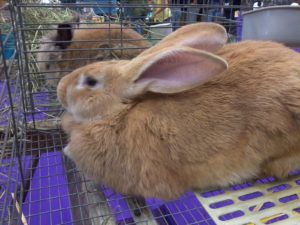 The Hendricks County 4-H Fair is back this July and you're not going to want to miss it! The fair begins on July 19th and continues through July 25th at the Hendricks County Fairgrounds.
In addition to amusement rides and games, you'll find plenty of fair food and fun entertainment.  From the Youth Talent Competition to the Kiddie Tractor Pull, you'll find Hendricks County youngsters showing off their skills in a number of areas.
Take a walk around the exhibition halls to see prize-winning crafts, vegetables, animals and more. The "Battle of the Barns" competition will take place again this year, with proceeds benefiting the Leukemia and Lymphoma Society.
This year's fair schedule is packed with fun. A few highlights include:
5k Fun Run and Walk
Car Show
Hotdog Eating Contest
Watermelon Seed Spitting Contest
Scavenger Hunt
Tractor and Truck Pulls
Blood Drive
Motocross Races
Pacers Fan Van
Food Drive
Demolition Derby
Rodeo
Queen Contest
Pioneer Day
Baby Contest
Cheerleading Competition
In other words, you'll find something for everyone at the annual Hendricks County 4-H Fair!  The Hendricks County 4-H Fairgrounds & Conference Complex is located at 1900 East Main Street in Danville. Fair hours are 10 a.m. to 10 p.m. daily from July 19th-25th.