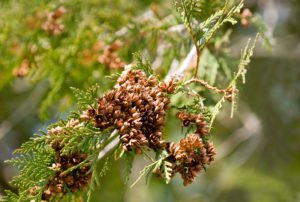 Brownsburg is consistently ranked as a great place to live because everyone makes an effort to maintain a clean, safe, and family friendly community.
In honor of Earth Day, there are several great events geared toward the environment this April. Here are a few highlights:
The Builders Club of Danville (grades 5-8) is hosting a 5k walk/run on Earth Day. All proceeds will benefit the Riley Children's Foundation.
Learn gardening wisdom from local Master Gardeners at this gardening show. Fun for the whole family! Free trees and seeds available.
This fundraiser benefits the Parks Foundation of Hendricks County. You can pre-order your plants online.
15th Annual Plant Sale & Every Day is Earth Day Event
Purchase native plants and celebrate Earth Day at this festival. Crafts, education, gardening/cooking demos, and more.
Explore McCloud Nature Park's new arboretum with a park naturalist to celebrate Arbor Day.
The popular Brownsburg Farmer's Market will return with fresh local produce, meat, and more soon. Stay tuned for details. You can find details about upcoming Tox-Away Day events here.