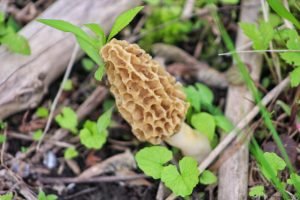 Earth Day is just around the corner, and there are several great outdoor events to participate in this spring in Hendricks County. In this post, we'll share a few highlights.
On April 21st, 2018 at 9 a.m., the Builder Club is hosting an Earth Day 5k at Danville South Elementary School. This is a run/walk event on a natural grass trail. It is open to all ages with awards for the best times in various age groups. All proceeds will be donated to Riley Hospital for Children. Register online or at the event.
Join volunteers to help remove garlic mustard, which is a non-native invasive plant, from McCloud Nature Park on April 21st from 1-2 p.m. Be sure to dress to work outdoors with work gloves and long pants. Don't forget your water bottle!
On Saturday, April 28th, you can get advice from Master Gardeners at the Master Gardener Annual Spring Garden Show at the Hendricks County 4-H Fairground. This event will include garden related vendors, a help desk, presentations, exhibits, activities, and free trees & seeds.
David Rupp of Indigo Birding Nature Tours will lead a birding walk through various habitats at Avon Town Hall Park on April 28th, 2018. Encounter migratory songbirds and resident birds. The 8 a.m. hike is open to all. The 10 a.m. hike is specifically geared towards families and those who are new to birdwatching. Registration is required. Bring binoculars if you have them; a few pairs will be on hand to borrow. Sign up here.
What are your favorite spring outdoor activities in Hendricks County?