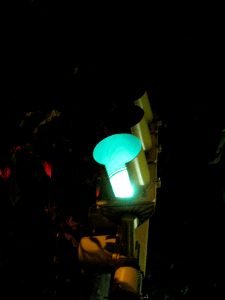 Downtown Brownsburg development is going well. Construction is underway on the mixed use development projects on the 10.5-acre site of the old St. Malachy church and school. Downtown Brownsburg is well on the way to become more pedestrian-friendly with new commercial, residential, and retail options. In this post, we'll take a quick look at what's new in downtown Brownsburg!
Union Green will feature 172 contemporary 1 and 2 bedroom apartment homes ranging between 583-1500 square feet on four floors. The ground floor will have retail and dining spaces, included the Rush on Main restaurant. Residents will have features such as a private garage parking, state of the art fitness facilities, a dedicated business center, salt water pool with sundeck, a fenced dog park, quartz countertops, walk-in closets, SMART locks, and more.
As of the end of January 2018, the garage structure has been started and much of the foundation/underslab work is completed. The current estimated date of completion is November 7th, 2018.
The two-story, 28,500 square-foot site of Elevate Office Suites is the farthest along. The current projected date of completion is spring 2018. This co-working space will include 110 office suites, three conference rooms, and a coworking space with flexible leasing, wired infrastructure, and more. Interior finish work has begun on both floors.
This mixed-use luxury apartment project includes 208 apartments, a 400 space parking garage, and 7,500 square feet of first floor retail space. Residents will have access to a 24-hour fitness center, concierge services, guest suite, saltwater pool, fire pits, coffee lounge, conference room, bike storage, and more. Construction has begun on the north end of the garage and the project is estimated to be complete in March 2019.
The Carmony
Site demolition was completed in early January. This site will feature a two-story 38,250 square foot office and retail building. You can learn more about this and other downtown development projects here.
What part of the downtown Brownsburg development are you most excited for?