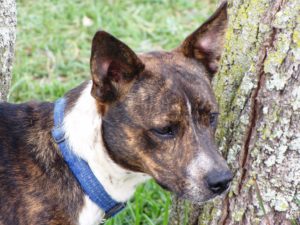 The Hendricks County Humane Society is hosting their 2017 Dogtona! event on Saturday, April 1st from 10 a.m. to 3 p.m. This dog-centered day is all about four-legged friends and will be held at the Hendricks Power Expo Hall at the Hendricks County Fairgrounds.
The Dogtona! event includes lots of fun activities for dogs and their humans. The entry fee is $5 per dog, free admission for humans. The day will feature games for dogs to play, a talent show, educational booths, a dog show, adoptable dogs, and more. Dog show categories include Best Rescue Story, Best Dressed, Best Tail, and more.
Dog owners are invited to spend a fun day with their pets and learn more about how to take care of their dogs. Dogs must be current on vaccinations and not in heat to participate in the event. Pets must be leashed, with no retractable leashes.
Family photos are available for an additional fee. The K-9 Kafe will offer refreshments for humans throughout the day. If you need more information, contact the Hendricks County Humane Society at (317) 745-3338.