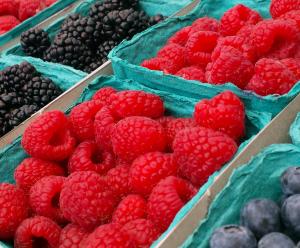 The Danville Farmers Market opens for the 2016 season on May 14th and will take place every Saturday until September 3rd from 8:00 a.m. to 1 p.m. This is a great place to find fresh local produce and much more! Check out vendors including:
Chicken Leg Imperfections
Fairie Hill
Hitchcock Farm & Garden
Michael's Country Bakery & Cakes
Paintings by Jeff Lahr
The Final Course
The Danville Farmers Market is a producer only market. All of the items sold must be grown, created, or baked by the vendor. No re-sale items can be sold at the market. Quality and selection are essential at this market, so you can expect the best quality for your dollar.
Here is the Danville Farmers Market Agreement and you'll find the Hendricks County Health Department's Food Vendor Permit Application here. Learn more about food vendor permits here and discover more about the Danville Farmers Market here. Applications for the Mayberry in the Midwest Festival are available here.
You'll find the Danville Farmers Market on the west side of the Hendricks County Courthouse on Jefferson Street in Danville. What items are you looking forward to purchasing at the farmers market this season?