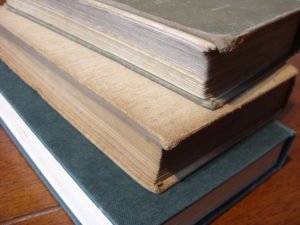 Calling all readers! The Brownsburg Public Library is hosting their second annual Indiana Author Fair on Saturday, April 25, 2015.
Attendees will have the opportunity to meet and speak with local Indiana authors. Books will be available for sale, with 10% of the proceeds benefiting the Friends of the Brownsburg Public Library.
This is a great opportunity to discover published works by local authors. You'll find a little bit of everything from novels to poetry to non-fiction, and you'll have the unique opportunity to learn more about the work from the author.
Several authors will participate in the event. The list includes: John Allen, Matthew Barron, Quentin Dodd, Rachel Eliker, Madaline Foglesong, Aaron Gilbert, John Graham, Nancy & Matthew Hobson, Roberta Hoffer, Jennifer Jensen, Barbara Kacer, Frankie Konovsek, George Kramer, Crystal Leflar, Todd Outcalt, R.J. Sullivan, and Phil Velikan.
The Indiana Author Fair will take place from 10 a.m. to 1 p.m. at Brownsburg Public Library, which is located at 450 South Jefferson Street in Brownsburg.
The Brownsburg Public Library always has plenty of great community events in the works. Check out our Events Calendar to see other upcoming events, and check back regularly to see what's new.