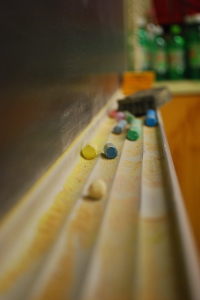 The Brownsburg community is very pleased with our exceptional schools. The Indiana Department of Education awarded all Brownsburg Community School Corporation schools an A* for the third consecutive year. 2014 student ISTEP scores also ranked Brownsburg Community School Corporation in the top 6 in the state for the third year in a row.
Brownsburg High School boasted a 98.19% graduation rate for the class of 2014, and over 60% of the graduates earned an Academic Honors Diploma. Brownsburg 7th grade ISTEP+ Social Studies scores placed Brownsburg 2nd in the state of Indiana. Students also performed highly on Advanced Placement exams, allowing many of them to earn college credit while attending high school.
Learn more about Brownsburg Community Schools here. Current high school seniors can find information about local scholarships here.
Our excellent public school system is just one of the many things that makes Brownsburg wonderful for families. Considering a move to the Brownsburg area? Call Tony Reffeitt at (317) 216-TONY to discover local listings and learn more about what makes Brownsburg such a great place to live!